Home | About Us | Our Vision and Mission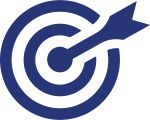 Our vision is to emerge among the top 5 global consultancies by practicing a higher form of building and protecting brands.

To become the most valued client partner across all our practice areas by nurturing purposeful engagements with clients and deliver results consistently. We demonstrate value creation through measurement tools and analytics to help clients realize their business goals.
Passion

Co-Creation
Outside-in Approach
Leveraging the Network

Agility

Integrity

Accountability